Sulphur Springs MH Clinic & Substance Use Disorder Services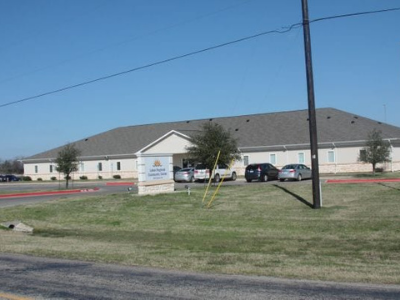 Location
Hours

Early evening hours may be available upon request.
Contact Info
Name: Liz Allen
Email: anna@lakesregional.org
Phone: 903-438-3270
Fax: 903-438-3280
TDD: 800-735-2989
Summary of Services
The Evaluation Center is comprised of a team of licensed professionals that will meet with individuals to determine their needs and strengths based on a variety of assessments. These assessments give the best picture of clinical needs, so that we may refer the individual to services tailored to achieve their recovery goals. The Evaluation Center staff are here to partner with the individuals in developing their recovery plan. The staff will link you to the Resource Center or provide you with community referrals if needed.
The Resource Center is a comprehensive, out-come oriented rehabilitation program designed to meet the individualized needs of program participants. The staff in the Resource Center gets its "directions/orders/prescription" from the Evaluation Center in a Person-Centered planning format that outlines goals, objectives, and interventions.
Also provides outpatient behavioral health services for individuals and families who are in crisis or who need help with ongoing problems caused by mental illness, intellectual/developmental delays, or substance abuse.
Counties Served
Main Category
Mental Health Services, Substance Use